A staggering 5.3 million Dutch citizens join the dance of fate through lotteries, not just as an occasional dalliance but as a cultural phenomenon deeply embedded in the Dutch lifestyle. While some flock to the grandeur of casinos and others find solace in the instantaneous thrill of scratch cards, a substantial number are devoted to the nuanced world of Dutch lotteries. However, in the complex landscape of legalized games of chance, what separates one lottery from another? Is it the magnitude of the jackpot, the odds of securing a win, or the very ethos of the lottery itself that lures you in?
---
What are the most popular Dutch Lotteries in 2023?
Dive deep into the intricate web of the most reputable and exciting Dutch lotteries of 2023—Lotto, National State Lottery, Luckday, Postcode Lottery, and Eurojackpot. These aren't just games; they're institutions that shape our understanding of luck, fortune, and even charity. Come along as we unravel the mechanics, the history, and the tantalizing possibilities offered by each of these renowned lotteries. Prepare yourself to make an informed decision on which lottery will be your ticket to destiny.
---
Holland Lotto
Lotto is a well-known lottery game and also very popular in the Netherlands. De Dutch have been participating in this game since 1974. Lotto is different from other lotteries because it uses small yellow balls. You can also buy a ticket for a very low price. A Lotto lottery drawing takes place every Saturday. Perhaps it's going to be the best weekend of your life. You have choose a number between 1 and 45 and one of six colours.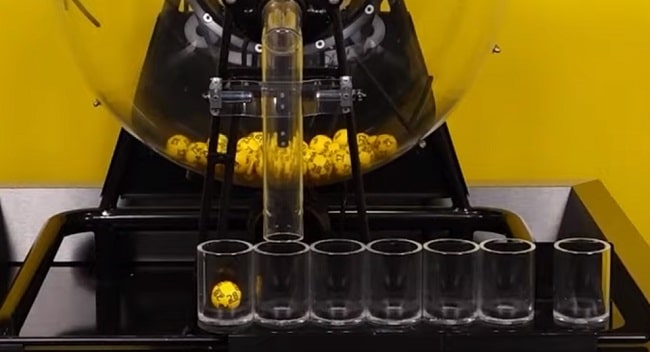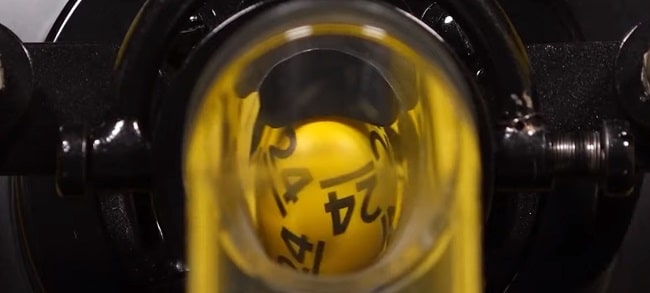 The most won Lotto numbers in 2023. In 2023 there were a total of 60 draws. Lotto number 18 is the most won ball. This number fell no less than 15 times. The numbers 31, 37 and 39 fell 14 times. Numbers 6 and 9 are the least common. These balls only fell 6 times.
---
State lottery (dutch: Staatsloterij)
The Staatsloterij, the National state lottery of the Netherlands, is one of the oldest lotteries in the world. The earliest version of this lottery was already established in 1726. Every 10th of the month the Staatsloterij organizes a draw. This national lottery is based on winning numbers. You buy a ticket with two letters and five numbers in a shop or online. You can only choose 1 or 2 numbers yourself. The Staatsloterij has 16 draws a year, and some of them take place on special occasions.
When are the lottery results in 2023?
Yearly 16 draws waof 12 regular draws on the 10 of the month in 2023 and on King's Day, July 1, October 1, New Year's Eve draws.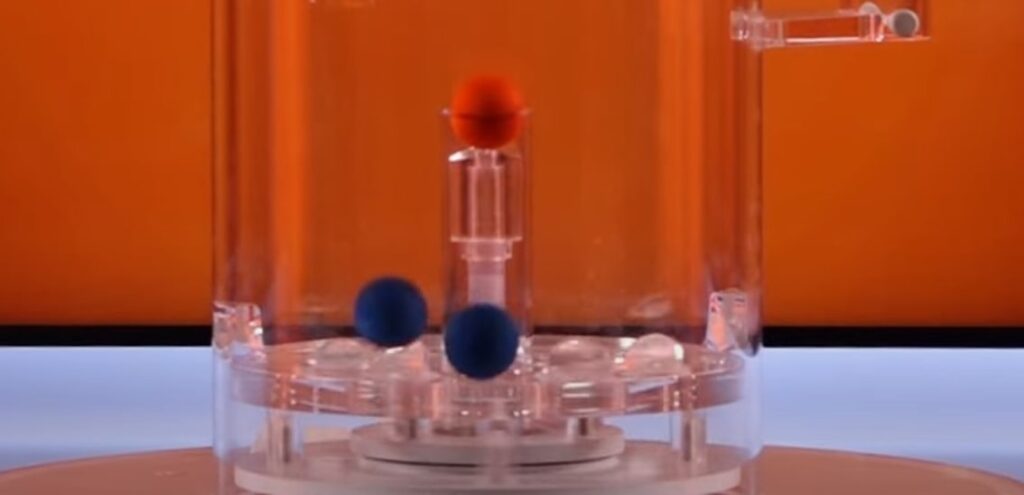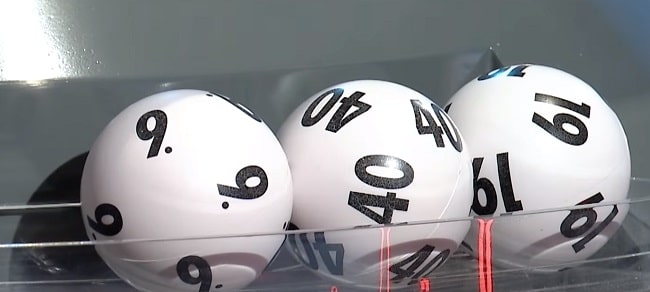 Our draws are fair. Not only is there a notary present: they are also public. Indeed, everyone is welcome there. You too. Would you like to be present at a draw?
---
Eurojackpot
Promo 2023: Become a subscriber now for a chance to win additional prizes of up to €10,000!
Eurojackpot Holland is a relatively young organization. It's first draw took place in 2012. You should definitely participate in Eurojackpot when you want to win big. Every Tuesday and Friday people have a chance on winning a Jackpot of 120 million euros in 2023. To play you need to choose between five numbers between 1 and 50 and two bonus numbers between 1 and 10. You win the jackpot when all these numbers emerge. It's actually possible to win a maximum amount of 90 million euros. The Netherlands is one of the countries in which Eurojackpot is organized. You can also enjoy it in countries like Spain, Finland and Iceland.
Draws 2023
Every Tuesday and Friday a draw takes place in the Finnish capital of Helsinki.
---
Postcode Lottery
The Postcode Loterij is a well-known lottery in the Netherlands. Thousands of Dutch people participate in this lottery to win a lot of money. With their participation they also support many charities. The Postcode Loterij does not only exist in the Netherlands. It also has branches in Great Britain (People's Postcode Lottery), Germany (Postcode Lotterie) and Sweden (Svenska Postkodlotteriet)
The highest PostcodeKanjer ever! The postcodekanjer 2023-2024 of the National Postcode Lottery of 58.9 million euros at 1 january 2024.
Million dollar hunt (miljoenenjacht in Dutch)
If you start playing the Postcode Lottery before 26 December 23.59, you will have a weekly chance of winning €1 MILLION with your street. You will also play for all prizes in the monthly draw, including the Street Prize of €25,000 and the Postcode Day Prize of €1,000.
---
Special tickets
Tickets from the Nationale Postcode Loterij have a combination of letters and numbers. You need to have an unique combination to win a prize. Also special is the fact that these numbers apply to the whole neighbourhood. So you win together win your neighbors and other people who live close by.
The Nationale Postcode Loterij is part of the so called 'Goede Doelen Loterijen', or 'Charity Lotteries' in English. The VriendenLoterij and the BankGiro Loterij are also part of this organization. These lotteries were all established to support charities. Actually more than fifty percent of the revenue of the Postcode Loterij is meant for charities. A lot of lottery money goes to charities like 'Het Rode Kruis', 'Unicef' and 'SOS-kinderdorpen'. So it's a very good cause that participants not only win money, but you support charities as well.
---
Friends lottery
The Friends Lottery wants to be a friend for all Dutch people. For people who wants to win big prizes.
Every day, 1 person wins €1 million dollars through the Friends Lottery. In addition, the Friends Lottery gives away more than 250,000 prizes every month, including huge cash prizes and gift vouchers worth thousands of dollars. Everyone who joins the Friends Lottery is welcome to hear every day whether they have won a prize worth €10,000. Every day, Holland celebrates someone's winnings of €1,000 an hour. This is how the Netherlands celebrates everyone's achievements every day. The Friends Lottery therefore supports charities, clubs and associations that focus on people's health and well-being. Since 1998, more than € 787 million has been donated to more than 3,300 (sports) clubs and associations.
---
Bankgiro Loterij
The BankGiro lottery is a Dutch lottery. Around 650,000 participants join every month. They support different cultures by buying lottery tickets for a chance to win cash prizes. As of 16 August 2021, BankGiro Lottery has merged with VriendenLoterij. The lottery brand BankGiro has been discontinued.
---
Miljoenenspel
Every Saturday thousands of Dutch people wait hopefully on the results of Miljoenenspel. This lottery always has a draw in the weekend. Three times you have a chance on winning a million euros. This is much higher than other lotteries. You can win several prizes, including 50.000, 10.000 and 5.000 euros.
---
Lucky Day
Are you still waiting on your lucky day? Perhaps the Lucky Day lottery will help you. This lottery has made many people incredibly happy since 1993. Participants can win a lot of money every day. Out of 80 numbers you have to choose your lucky number. You can choose 10 numbers in total. It's also possible to pick just 1 or 2 numbers. However, with more numbers you win more.
---
Dutch lotteries and monthly draws
Usually international lotteries are able to organize multiple draws a week. Smaller lotteries, there are several of them, often organize a weekly draw. The Dutch State Lottery and the BankGiro Lottery always has a draw on the tenth day of the month, for example. The Postcode Lottery has chosen the last weekday for the eight day of the month, whereas it's the ninth day of the month for participants of the Friends Lottery.

Win a great prize daily
It has become clear that the Dutch lotteries don't organize a lot of draws, but this doesn't mean you cannot win often. It's still possible to win daily prizes. The Friends Lottery and the Postcode Lottery publish the winning numbers immediately after the draw. So make sure you check them daily, because you never know if luck is at your side. Besides that, you always have something to look forward to!

Choose automatic notifications
Make your adventure in the lottery world as easy as possible and choose automatic email notifications. This great service can only be used when you have an account on a lottery website though. If this is the case, it doesn't really matter when you miss the results. The lottery always make sure that your prize money will be added to your bank account. Participants who like surprises can also find out the results themselves. Are you one of them? Then we hope you'll be pleasantly surprised by the winning numbers on your ticket!
Services of international lotteries
The lotteries in the Netherlands are not the only ones who provide online lottery services, such as email notifications. International lotteries do this as well and also publish their draw results online. Why looking for the draw results if the lottery can also send you an e-mail or text message?

Exciting live TV broadcasts
Nowadays it's not necessary to watch the live TV broadcast of a lottery draw anymore. You can check the results afterwards on your smartphone or laptop if you like. However, watching the lottery balls fall live on television is still very exciting. SBS always make sure that its live broadcast on Saturday evening is a big show, for example. You're really at the edge of your seat. You see the little balls live fall and hopefully they have your ticket numbers. The first ball has a match, the second one as well… will this change your life? Whatever it might be, thanks to the live broadcast participants know the draw results within minutes. Have you won a big prize? Start celebrating immediately!
---
FAQ about lotteries from Holland
---
What is the official Dutch lottery?
Dutch Lottery was created in 2016 by the merger of the State Lottery and Lotto. Since October 2021 we also offer casino games and live betting on sports events. There is a choice of nine trusted brands: State Lottery, Lotto, Eurojackpot, Millionaire's Play, Lucky Day, Scratch Cards, TOTO Shop, TOTO Casino and TOTO Sport.
What is the mission of these lotteries in Holland?
Our mission is to contribute to a happy, healthy and sporty Netherlands. Every day we make many players happy with great cash prizes. And once the prizes have been handed out, we give what remains to Dutch society: via the Ministry of Finance to the State of the Netherlands, to NOC*NSF and to 18 good causes via Stichting Aanwending Loterijgelden Nederland.
What do they do for society?
In 2021, people who play our games of chance will have won a total of €2.5 billion in prize money. This includes gambling tax. And just as important: we could give €188 million to sport, charities and Dutch society through the Ministry of Finance:
NOC*NSF and 77 sports federations: €50 million
18 charities: €19 million
State of the Netherlands: €120 million
Does the Lottery BV Netherlands belong to the state?
Staatsloterij B.V. is one of the subsidiaries of Nederlandse Loterij B.V. The legal predecessor Stichting Exploitatie Nederlandse Staatsloterij (SENS) was founded in 1992 and organized the Staatsloterij until 2018. Currently, it is done by Staatsloterij B.V.
Who organises the charity lotteries in the Netherlands?
These belong to the Novamedia group. They organise the Postcode Lottery where you can play by postcode. Besides cash prizes, they also have smaller monthly physical prizes. The lottery supports many charities around the world. And the Friends Lottery. Here you play using your mobile number. This one supports local clubs and associations dedicated to sport and health.
Which lottery do you have the highest chance of winning?
Your chance of winning a prize is the highest of all lotteries. The chance of winning a prize at Staatsloterij varies per draw and in 2022 is 51.6% on average across all 16 draws. This means that, on average, a prize of at least €5 will be won on 51.6% of the lottery numbers sold (whole lot).
---
Newsupdate:
Eurojackpot game in Utrecht wins €326,420.80
On 27 October a winner from Utrecht won €326,420.80 in the European jackpot. The game buys winning tickets online and is provided with Eurojackpot's Dutch lottery access. To make a profit, you need to take the time to recombine your hair.
---